CAMBODIA: The struggle of Preah Vihear village for land and self-determination
March 21, 2019
ipmsdl_admin
Categories:

Campaign
Campaign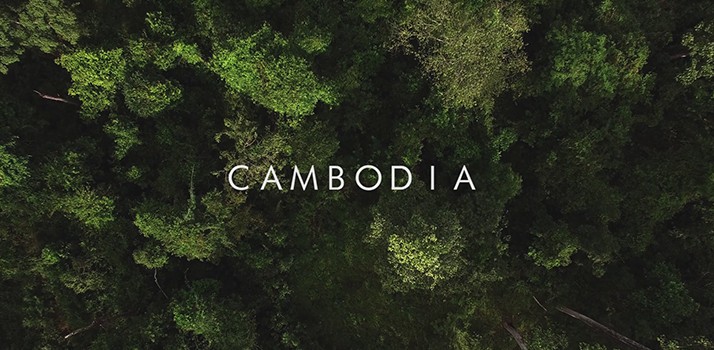 It was a sweet promise.
Livelihood and so-called development was what Chinese state-owned agribusiness conglomerate Guangdong Hengfu Group Sugar Industry Co., Ltd. (or Hengfu) and the Royal Cambodian Government offered to the rural communities of peasants and Indigenous Peoples in Preah Vihear. From sustainable forests and farmlands, Hengfu acquired more than 40,000 hectares for sugarcane plantation.
But the bitter truth can not hide itself.
What happens when community fields, rivers and forests disappear? When poisoned water and chemicals run in the stream? When indigenous communities lose their history and traditions rooted in their lands?
_
[Spanish]
CAMBOYA: La lucha del pueblo de Preah Vihear por la tierra y la autodeterminación
Fue una dulce promesa.
Los medios de subsistencia y el llamado desarrollo fue lo que el conglomerado estatal chino de agronegocios Guangdong Hengfu Group Sugar Industry Co. (o Hengfu) y el Gobierno Real de Camboya ofreció a las comunidades rurales de campesinos y pueblos indígenas de Preah Vihear. De bosques y tierras de cultivo sostenibles, Hengfu adquirió más de 40.000 hectáreas para plantaciones de caña de azúcar.
Pero la amarga verdad no puede esconderse.
¿Qué sucede cuando los campos, ríos y bosques comunitarios desaparecen? cuando el agua envenenada y los productos químicos corren por el arroyo? y cuando las comunidades indígenas pierden su historia y tradiciones arraigadas en sus tierras?
_
[French]
CAMBODGE : La lutte du village de Preah Vihear pour la terre et l'autodétermination
C'était une douce promesse.
Les moyens d'existence et le soi-disant développement ont été ce que le conglomérat agro-industriel d'État chinois Guangdong Hengfu Group Sugar Industry Co, Ltd. (ou Hengfu) et le gouvernement royal cambodgien ont offert aux communautés rurales de paysans et de peuples autochtones à Preah Vihear. Hengfu a acquis plus de 40 000 hectares de forêts et de terres agricoles durables pour la plantation de canne à sucre.
Mais la vérité amère ne peut pas se cacher.
Que se passe-t-il lorsque les champs, les rivières et les forêts des communautés disparaissent ? lorsque l'eau empoisonnée et les produits chimiques coulent dans le ruisseau ? et lorsque les communautés autochtones perdent leur histoire et leurs traditions ancrées dans leurs terres ?