EVENTS | Defend Our Rights!
September 30, 2018
nas
Categories:

Events
Events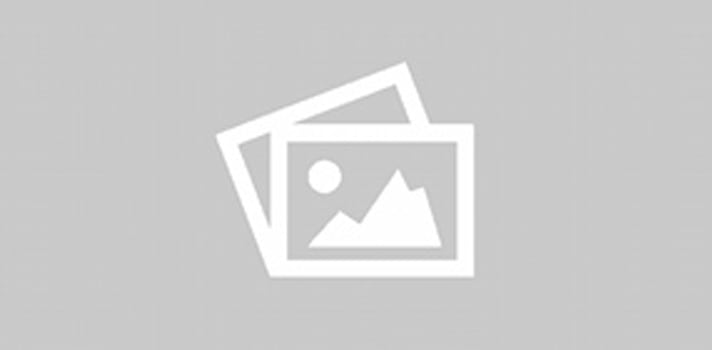 Indigenous communities and environment defenders often face the brunt of environmental destruction and plunder. This is part of a systemic and orchestrated oppression and repression that leads to many forms of human rights violations among the frontline defenders. From Asia, Latin America to Africa, to countries in the north, frontline defenders and their communities are the most vulnerable both to the pollution and environmental destruction, and human rights violations being committed by the transnational corporations and authoritarian governments. But despite such repression, indigenous communities along with advocates and people's organizations, continue to strengthen their ranks and solidarity to defend and reclaim their rights against the neoliberal offensive.
To broaden, sustain, and intensify the campaign on the assertion of rights of IP human rights activists and environment defenders in the context of the worsening human rights situation at the regional and global level, the International IPMSDL will host an Open Space forum at the Peoples' Global Conference (PGC) Against IMF-WB entitled "Defend Our Rights! A Forum on the Human Rights Situation among Indigenous Rights Defenders and Communities."
After the session is the public launch of the Asia Pacific Network of Environment Defenders (APNED), a platform for campaign collaboration and partnership in the struggle against corporate takeover and state offensives.
The forum will be at Radio Republik Indonesia (RRI) Parking Lot, Densapar, Bali, Indonesia on October 11, 2018 (Thursday) at 2:00 pm.
***
[Spanish]
DEFENDER NUESTROS DERECHOS!
Las comunidades indígenas y los defensores del medio ambiente suelen ser los más afectados por la destrucción y el saqueo del medio ambiente. Esto es parte de una opresión y represión sistémica y orquestada que conduce a muchas formas de violaciones de los derechos humanos entre los defensores de primera línea. Desde Asia, América Latina hasta África, pasando por los países del norte, los defensores de primera línea y sus comunidades son los más vulnerables tanto a la contaminación y la destrucción del medio ambiente como a las violaciones de los derechos humanos que cometen las empresas transnacionales y los gobiernos autoritarios. Pero a pesar de esta represión, las comunidades indígenas, junto con los defensores y las organizaciones populares, siguen fortaleciendo sus filas y su solidaridad para defender y reclamar sus derechos contra la ofensiva neoliberal.
Para ampliar, sostener e intensificar la campaña sobre la afirmación de los derechos de los activistas de derechos humanos y defensores del medio ambiente en el contexto del empeoramiento de la situación de los derechos humanos a nivel regional y mundial, la IPMSDL Internacional organizará un foro de Espacio Abierto en la Conferencia Mundial de los Pueblos (PGC) contra el FMI-BM titulado "Defend Our Rights! Foro sobre la situación de los derechos humanos de los defensores de los derechos de los pueblos indígenas".
Después de la sesión se realizará el lanzamiento público de la Red Asia-Pacífico de Defensores del Medio Ambiente (APNED), una plataforma para la colaboración y asociación de campañas en la lucha contra la toma de posesión por parte de las empresas y las ofensivas estatales.
El foro será en Radio Republik Indonesia (RRI) Parking Lot, Densapar, Bali, Indonesia el 11 de octubre de 2018 (jueves) a las 2:00 pm.
***
[French]
DÉFENDRE NOS DROITS !
Les communautés autochtones et les défenseurs de l'environnement sont souvent les premières victimes de la destruction et du pillage de l'environnement. Cela fait partie d'une oppression et d'une répression systémiques et orchestrées qui conduisent à de nombreuses formes de violations des droits humains parmi les défenseurs de première ligne. De l'Asie, de l'Amérique latine à l'Afrique, en passant par les pays du Nord, les défenseurs de première ligne et leurs communautés sont les plus vulnérables à la pollution, à la destruction de l'environnement et aux violations des droits humains commises par les sociétés transnationales et les gouvernements autoritaires. Mais malgré cette répression, les communautés autochtones, avec les défenseurs et les organisations populaires, continuent de renforcer leurs rangs et leur solidarité pour défendre et revendiquer leurs droits contre l'offensive néolibérale.
Afin d'élargir, de soutenir et d'intensifier la campagne sur l'affirmation des droits des militants des droits de propriété intellectuelle et des défenseurs de l'environnement dans le contexte de la dégradation de la situation des droits de l'homme aux niveaux régional et mondial, l'IPMSDL International organisera un forum Open Space à la Conférence mondiale des peuples (PGC) contre le FMI-BM intitulé "Defend Our Rights ! Forum sur la situation des droits humains des défenseurs des droits humains et des communautés autochtones."
Après la session aura lieu le lancement public du Réseau Asie-Pacifique des défenseurs de l'environnement (APNED), une plate-forme de collaboration et de partenariat dans la lutte contre les prises de contrôle d'entreprises et les offensives de l'État.
Le forum aura lieu au parking de Radio Republik Indonesia (RRI), Densapar, Bali, Indonésie, le 11 octobre 2018 (jeudi) à 14h00.