His Dedication to Peace
November 4, 2019
ipmsdl_admin
Categories:

Campaign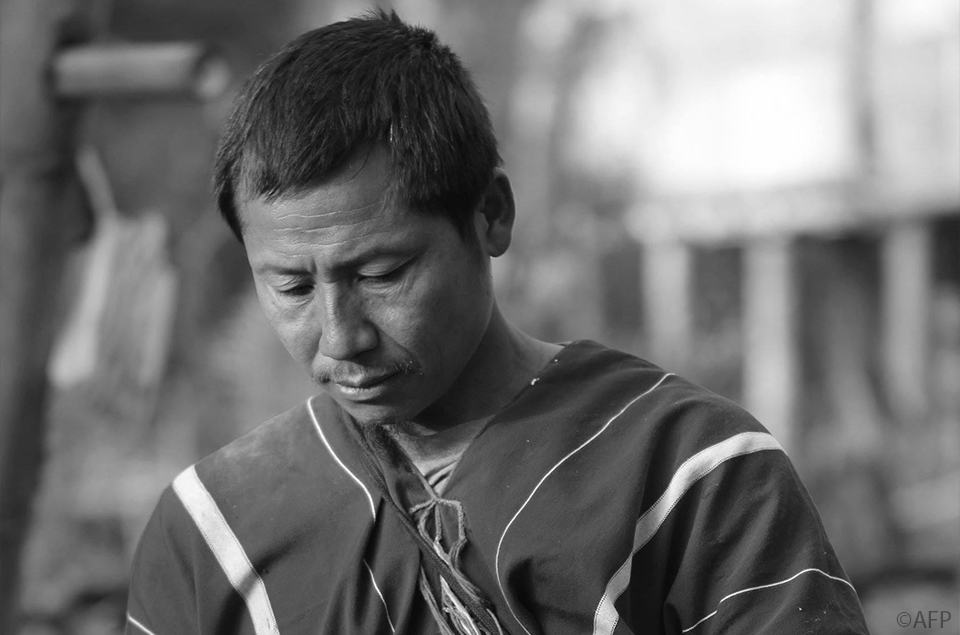 When the Burma Army attacked Saw O Moo's village in March 2018, he could have followed his wife and children into hiding in the forest. But he chose to stay in Ler Mu Plaw village, Mutraw District, North of Karen State in Burma, to protect his community.
And on April 5, 2018, while he was on his way home from a community meeting, he was shot and ambushed by Burma Army soldiers.
For Karen Environment and Social Action Network (KESAN) staff and all Indigenous Karen people of Mutraw, Saw O Moo's death is an unspeakable tragedy. But his work as an active local community leader in the Salween Peace Park, his commitment to preserving Indigenous Karen cultural traditions, promoting customary land stewardship, and leading local community forest conservation activities will always be remembered and celebrated.
The video from KESAN for the celebration of #IPHeroesDay follows the life of Saw O Moo and how he lived his life for his people. A tribute by KESAN for Saw O Moo can also be accessed here.
#IPMSDL gives honor to all Karen IP heroes carrying the fight against incessant State military attacks to ancestral lands and indigenous communities. Let us pick up the fight of our martyrs and continue to follow their steps towards the realization of IP struggle for self-determination!
---
Su Dedicación por la Paz
Cuando el ejército birmano atacó la aldea de Saw O Moo en marzo de 2018, pudo haber seguido a su esposa e hijos a esconderse en el bosque. Pero decidió quedarse en la aldea de Ler Mu Plaw, en el distrito de Mutraw, al norte del estado de Karen en Birmania, para proteger a su comunidad.
Y el 5 de abril de 2018, mientras regresaba de una reunión de la comunidad, los soldados del Ejército de Birmania le dispararon y le tendieron una emboscada.
Para el personal de la Red de Acción Ambiental y Social Karen (KESAN) y para todos los indígenas karen de Mutraw, la muerte de Saw O Moo es una tragedia indescriptible. Pero su trabajo como líder activo de la comunidad local en el Parque de la Paz de Salween, su compromiso con la preservación de las tradiciones culturales indígenas karen, la promoción de la administración consuetudinaria de la tierra y la dirección de las actividades de conservación de los bosques de la comunidad local siempre serán recordados y celebrados.
El video de KESAN para la celebración del #IPHeroesDay sigue la vida de Saw O Moo y cómo vivió su vida por su pueblo. Un homenaje de KESAN por Saw O Moo también se puede acceder aquí.
#IPMSDL rinde homenaje a todos los héroes indígenas karen que luchan contra los incesantes ataques militares del Estado a las tierras ancestrales y a las comunidades indígenas. Retomemos la lucha de nuestros mártires y sigamos sus pasos hacia la realización de la lucha de los PI por la autodeterminación!
---
Son dévouement pour la paix
Lorsque l'armée birmane a attaqué le village de Saw O Moo's en mars 2018, il aurait pu suivre sa femme et ses enfants en se cachant dans la forêt. Mais il a choisi de rester dans le village de Ler Mu Plaw, dans le district de Mutraw, au nord de l'État Karen en Birmanie, pour protéger sa communauté.
Et le 5 avril 2018, alors qu'il rentrait chez lui après une réunion communautaire, des soldats de l'armée birmane lui ont tiré dessus et lui ont tendu une embuscade.
Pour le personnel du Karen Environment and Social Action Network (KESAN) et tout le peuple Karen indigène de Mutraw, la mort de Saw O Moo est une tragédie indescriptible. Mais son travail en tant que leader communautaire local actif dans le parc de la paix de Salween, son engagement à préserver les traditions culturelles karens autochtones, à promouvoir l'intendance coutumière des terres et à diriger les activités de conservation des forêts communautaires locales resteront gravés dans les mémoires et seront toujours célébrés.
La vidéo de KESAN pour la célébration de #IPHeroesDay suit la vie de Saw O Moo et comment il a vécu sa vie pour son peuple. Un hommage de KESAN pour Saw O Moo peut également être consulté ici.
#IPMSDL rend hommage à tous les héros de la propriété intellectuelle karens qui luttent contre les attaques militaires incessantes de l'État contre les terres ancestrales et les communautés autochtones. Reprenons le combat de nos martyrs et continuons à suivre leurs pas vers la réalisation de la lutte pour l'autodétermination !