IPMSDL slams attacks to Lumad schools and arrest of IP advocates and activists in the Philippines
December 4, 2018
nas
Categories:

News and Features
News and Features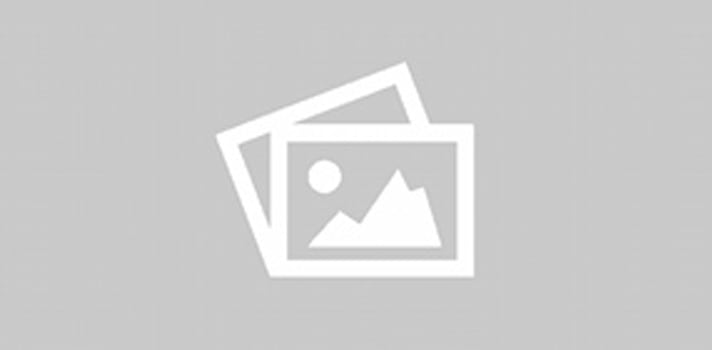 The International Indigenous Peoples Movement for Self-Determination and Liberation (IPMSDL) strongly denounces the arrest and imprisonment under trumped-up charges of 18 advocates, church workers and teachers participating in the Philippine National Solidarity Mission (NSM) to rescue the students and teachers fleeing from military and paramilitary harassments in their schools and community in Talaingod, Davao del Norte, Mindanao last November 28.
"The NSM which aimed to investigate and assist the Lumad schools and communities being bombarded by the military is now, yet again, being defamed by state forces to curtail the rights of indigenous peoples seeking redress against abuses in their villages. The rescue activity has been used as an opportunity to criminalize and harass human rights defenders and activist! And with the existing Martial Law in Mindanao, the glaring extrajudicial killings, and culture of impunity under the Rodrigo Duterte presidency, the state has enabled an extremely alarming human rights atmosphere," Beverly Longid, IPMSDL Global Coordinator.
Among the 18 charged with ludicrous "human trafficking" case and arrested by Talaingod Municipal police were former BAYAN MUNA Partylist Congressman Satur Ocampo, Act Teachers Party-List Congresswoman France Castro, the Executive Director of Lumad school Salugpongan Ta Tanu Igkanogon Community Learning Center (STTICLC) Meggie Nolasco, reverends from United Church of Christ in the Philippines and United Methodist Davao, ACT Partylist staff, and STTICLC teachers.
Around 60 more students and teachers also evacuated. 14 of the students were held in custody by the police and municipal social work office, alleging they were illegally "trafficked and abused" by the NSM participants.
Before the arrest, the NSM delegation, teachers and students experienced harassments during their travel as several army checkpoints halted them, spikes were placed on the road consequently damaging their vehicles, and rocks were also thrown at the vehicles, according to an account by Pya Macliing-Malayao, Secretary General of Katribu Kalipunan ng Katutubong Mamamayan ng Pilipinas, who was also part of the solidarity mission.
"Since November 2017, two STTICLC schools were continually harassed then forcibly closed down by the 56th Infantry Battalion of Philippine Army with the local paramilitary group Alamara. For two weeks, food blockade and humanitarian assistance were also imposed on the school and community in Talaingod prompting the teachers and parents of Lumad students to seek help from the NSM to aid immediate evacuation", said the Save Our Schools Network report.
The army and police working with the paramilitary Alamara and so-called "tribal leaders" of the Talaingod Tribal Council have been repeatedly accused of endangering their fellow Lumad's lives by echoing the counter-insurgency and anti-terrorism programs. Both have been instruments in the attacks against Lumad schools, and are known for supporting destructive state and corporate programs with adverse environmental effects in the Pantaron Mountain Range, according to PASAKA-SMR Confederation of Lumad Organizations.
"The deep unity of the indigenous Lumad communities, their Lumad schools and the broadening movement among tribes in defence of ancestral lands stands on the foundation of the right to self-determination of indigenous peoples. In the grave absence of respect and protection of this right by the Philippine government, which has publicly pronounced threats to bomb Lumad schools and sell out Lumad lands to extractive, energy and plantation investments, the assertion for the land, territory and ways of life is urgent more than ever," Longid said.
The 18 individuals detained were ordered release by Regional last December 1 after posting bail, amid the insistence of police to hold them in custody due further investigation for "kidnapping."
"We urgently demand that the government uphold the basic rights and freedoms of Lumad, and indigenous peoples in the Philippines, and stop the impending genocide of Lumad peoples and their culture. This is also a challenge to everyone to strengthen international solidarity and linkage with oppressed sectors in the struggle against the rising trend of attacks on indigenous leaders, human rights advocates, defenders, and activists to ensure the lives and safety," said Longid.
Reference:
Beverly Longid, Global Coordinator
ipmsdl@gmail.com
_
Translated to French by DeepL Translator.
L'IPMSDL dénonce les attaques contre les écoles Lumad et l'arrestation de défenseurs et de militants de la propriété intellectuelle aux Philippines

Le Mouvement international des peuples autochtones pour l'autodétermination et la libération (IPMSDL) dénonce fermement l'arrestation et l'emprisonnement, sous de fausses accusations, de 18 militants, travailleurs religieux et enseignants participant à la Mission de solidarité nationale des Philippines (MNS) pour sauver les élèves et enseignants fuyant les harcèlements militaires et paramilitaires dans leurs écoles et communautés à Talaingod, Davao del Norte, Mindanao le 28 novembre dernier.
"La MNS, qui avait pour but d'enquêter et d'aider les écoles et les communautés Lumad bombardées par l'armée, est maintenant, une fois de plus, diffamée par les forces de l'État pour restreindre les droits des peuples autochtones qui cherchent à obtenir réparation contre les abus dans leurs villages. L'activité de sauvetage a été utilisée comme une occasion de criminaliser et de harceler les défenseurs des droits humains et les activistes ! Et avec la loi martiale en vigueur à Mindanao, les exécutions extrajudiciaires flagrantes et la culture de l'impunité sous la présidence de Rodrigo Duterte, l'État a créé un climat extrêmement alarmant en matière de droits humains ", Beverly Longid, coordinatrice mondiale de IPMSDL.
Parmi les 18 personnes accusées de "trafic d'êtres humains" ridicule et arrêtées par la police municipale de Talaingod figuraient Satur Ocampo, ancien membre du Congrès du Bayan Muna Partylist, et France Castro, membre du Congrès du ACT Teachers Partylist Congressswoman, Meggie Nolasco, directrice générale de l'école Lumad Salugpongan Ta Tanu Igkanugon Community Learning Center (STTICLC), Meggie Nolasco, révérend de l'Église unie du Christ des Philippines et du United Methodist Davao, du personnel de la liste des partis ACT et des enseignants du STTICLC.
Une soixantaine d'élèves et d'enseignants supplémentaires ont également été évacués. 14 des élèves ont été placés en détention par la police et le bureau municipal du travail social, alléguant qu'ils avaient été illégalement " victimes de trafic et d'abus " de la part des participants aux MNS.
Avant l'arrestation, la délégation de la MNS, les enseignants et les étudiants ont été harcelés au cours de leur voyage alors que plusieurs postes de contrôle de l'armée les arrêtaient, des pointes ont été placées sur la route endommageant leurs véhicules et des pierres ont également été lancées sur les véhicules, selon un témoignage de Pya Macliing-Malayao, secrétaire générale du Katribu Kalipunan et Katutubong Mamamayan et Pilipinas, également membre de la Mission de solidarité.
"Depuis novembre 2017, deux écoles STTICLC ont été continuellement harcelées puis fermées de force par le 56e bataillon d'infanterie de l'armée philippine avec le groupe paramilitaire local Alamara. Pendant deux semaines, un blocus alimentaire et une aide humanitaire ont également été imposés à l'école et à la communauté de Talaingod, ce qui a incité les enseignants et les parents des élèves de Lumad à demander l'aide de la MNS pour une évacuation immédiate ", selon le rapport du Réseau Save Our Schools.
L'armée et la police travaillant avec les paramilitaires Alamara et les soi-disant "chefs tribaux" du Conseil tribal de Talaingod ont été accusés à plusieurs reprises de mettre en danger la vie de leurs compatriotes Lumad en faisant écho aux programmes anti-insurrectionnels et antiterroristes. Tous deux ont joué un rôle dans les attaques contre les écoles Lumad et sont connus pour soutenir les programmes destructeurs de l'État et des entreprises ayant des effets néfastes sur l'environnement dans la chaîne de montagnes Pantaron, selon la Confédération PASAKA des organisations Lumad.
"L'unité profonde des communautés indigènes Lumad, leurs écoles Lumad et le mouvement croissant des tribus pour la défense des terres ancestrales sont à la base du droit à l'autodétermination des peuples autochtones. En l'absence de respect et de protection de ce droit par le gouvernement philippin, qui a publiquement menacé de bombarder les écoles Lumad et de vendre les terres Lumad pour les investir dans l'extraction, l'énergie et les plantations, il est plus urgent que jamais de revendiquer la terre, le territoire et les modes de vie ", a déclaré Longid.
Les 18 personnes détenues ont été libérées par le bureau régional le 1er décembre dernier après avoir payé leur caution, alors que la police insistait pour qu'elles soient maintenues en détention en raison d'une enquête plus poussée pour "enlèvement".
"Nous exigeons de toute urgence que le gouvernement défende les droits et libertés fondamentaux des Lumad et des peuples autochtones des Philippines, et qu'il mette fin au génocide imminent des Lumad et de leur culture. C'est aussi un défi pour tous de renforcer la solidarité internationale et les liens avec les secteurs opprimés dans la lutte contre la tendance croissante des attaques contre les dirigeants autochtones, les défenseurs des droits humains, les défenseurs et les activistes pour assurer la vie et la sécurité ", a déclaré Longid.
_
Translated to Spanish by DeepL Translator.
La IPMSDL ataca de golpe a las escuelas de Lumad y detiene a defensores y activistas de los derechos de propiedad intelectual en Filipinas

El Movimiento Internacional de los Pueblos Indígenas por la Autodeterminación y la Liberación (IPMSDL) denuncia enérgicamente el arresto y encarcelamiento bajo cargos falsos de 18 defensores, trabajadores de la iglesia y maestros que participan en la Misión de Solidaridad Nacional Filipina (NSM) para rescatar a los estudiantes y maestros que huyen de los hostigamientos militares y paramilitares en sus escuelas y comunidades en Talaingod, Davao del Norte, Mindanao, el pasado 28 de noviembre.
"El NSM, que tenía como objetivo investigar y ayudar a las escuelas y comunidades de Lumad que están siendo bombardeadas por los militares, está siendo difamado una vez más por las fuerzas estatales para restringir los derechos de los pueblos indígenas que buscan reparación por los abusos cometidos en sus aldeas. La actividad de rescate ha sido utilizada como una oportunidad para criminalizar y acosar a los defensores y activistas de derechos humanos! Y con la Ley Marcial existente en Mindanao, las flagrantes ejecuciones extrajudiciales y la cultura de impunidad bajo la presidencia de Rodrigo Duterte, el Estado ha creado una atmósfera de derechos humanos extremadamente alarmante", Beverly Longid, Coordinadora Global del IPMSDL.
Entre los 18 acusados de un ridículo caso de "trata de personas" y arrestados por la policía municipal de Talaingod se encontraban el ex congresista del Partido Bayan Muna, Satur Ocampo, y la congresista del Partido de Maestros de ACT, France Castro, la Directora Ejecutiva de la escuela de Lumad Salugpongan Ta Tanu Igkanugon Community Learning Center (STTICLC) Meggie Nolasco, los reverendos de la Iglesia Unida de Cristo de las Filipinas y United Methodist Davao, el personal de ACT Partylist y los maestros de STTICLC.
También se evacuaron alrededor de 60 estudiantes y profesores más. 14 de los estudiantes fueron detenidos por la policía y la oficina municipal de trabajo social, alegando que habían sido "traficados y maltratados" ilegalmente por los participantes de NSM.
Antes del arresto, la delegación de NSM, profesores y estudiantes sufrieron acosos durante su viaje, ya que varios puestos de control del ejército los detuvieron, se colocaron picos en la carretera que dañaron sus vehículos, y también se lanzaron piedras contra los vehículos, según un relato de Pya Macliing-Malayao, Secretario General de Katribu Kalipunan ng Katutubong Mamamayan ng Pilipinas, que también formaba parte de la misión de solidaridad.
"Desde noviembre de 2017, dos escuelas STTICLC fueron continuamente acosadas y cerradas por el 56º Batallón de Infantería del Ejército de Filipinas junto con el grupo paramilitar local Alamara. Durante dos semanas, el bloqueo de alimentos y la asistencia humanitaria también se impusieron a la escuela y a la comunidad de Talaingod, lo que llevó a los profesores y a los padres de los alumnos de Lumad a pedir ayuda al NSM para ayudar en la evacuación inmediata", dice el informe de la Red Save Our Schools.
El ejército y la policía que trabajan con los paramilitares Alamara y los llamados "líderes tribales" del Consejo Tribal de Talaingod han sido acusados repetidamente de poner en peligro la vida de sus compañeros Lumad al hacerse eco de los programas de contrainsurgencia y antiterrorismo. Ambos han sido instrumentos en los ataques contra las escuelas de Lumad, y son conocidos por apoyar programas estatales y corporativos destructivos con efectos ambientales adversos en la cordillera de Pantaron, según la Confederación de Organizaciones de Lumad de PASAKA.
"La profunda unidad de las comunidades indígenas Lumad, sus escuelas Lumad y el movimiento de ampliación entre las tribus en defensa de las tierras ancestrales se basa en el derecho a la libre determinación de los pueblos indígenas. En la grave falta de respeto y protección de este derecho por parte del gobierno filipino, que ha amenazado públicamente con bombardear las escuelas de Lumad y vender las tierras de Lumad a inversiones extractivas, energéticas y de plantaciones, la afirmación de la tierra, el territorio y las formas de vida es más urgente que nunca", dijo Longid.
El pasado 1 de diciembre, Regional ordenó la liberación de las 18 personas detenidas, después de pagar la fianza, en medio de la insistencia de la policía en mantenerlas bajo custodia debido a una investigación adicional por "secuestro".
"Exigimos urgentemente que el gobierno respete los derechos y libertades fundamentales de los Lumad y de los pueblos indígenas de Filipinas, y que ponga fin al inminente genocidio de los pueblos Lumad y de su cultura. Este es también un desafío para todos para fortalecer la solidaridad internacional y el vínculo con los sectores oprimidos en la lucha contra la tendencia creciente de ataques contra líderes indígenas, defensores de los derechos humanos, defensores y activistas para garantizar la vida y la seguridad", dijo Longid.