PRESS RELEASE | Bolsonaro gov't threatens IP lands, life, environment
October 31, 2018
nas
Categories:

Statement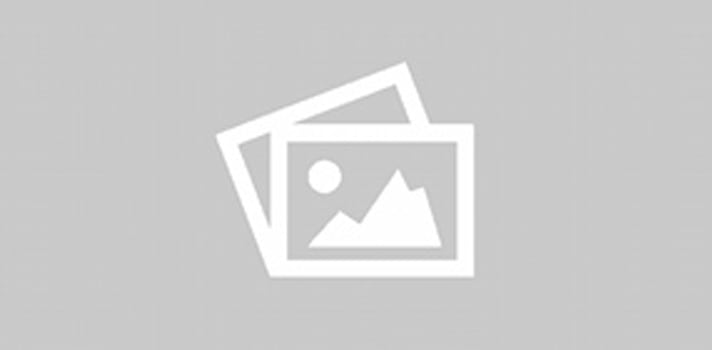 PRESS RELEASE
October 31, 2018
'Bolsonaro gov't threatens IP lands, life, environment'
After Jair Bolsonaro secured the presidential seat in the Brazil elections last Sunday, global network of Indigenous Peoples (IP) organizations International Indigenous Peoples Movement for Self-Determination and Liberation (IPMSDL) fears that the Bolsonaro government is a 'threat' to the lives and rights of IP in the country following the new president's bold pronouncements of boosting the economy by opening up protected areas in the Amazon giving way to mining and oil projects that have been linked to the spike of killings in the region.
"We fear for the lives and safety of our indigenous leaders and communities in Brazil with a government that has very little regard to the right to self-determination of the Indigenous Peoples. With the kind of declarations he has been proudly circulating, he already exposed himself as a collaborator of mining corporations and corporate businesses drooling to plunder the rich ancestral lands and protected rainforest of the Amazons," said Beverly Sakongan Longid, Global Coordinator of IPMSDL.
According to Global Witness report, 57 killings in 2017 is recorded Brazil, making it the most dangerous place in the world for environmental, land, and indigenous activists. Around 80% of these killings happen while protecting the natural riches of the Amazon.
"Bolsonaro may have been deaf or blind to the alarming news that Brazil has been one of the most dangerous places for IP defenders as land-related conflicts continue to erupt. But what is more appalling is how he, as a former army captain, unpretentiously praise the grim military dictatorship era that has displaced, killed, and tortured thousands of Indians in the Amazon," she added.
During his campaign, Bolsonaro said "not one centimeter of land will be demarcated for indigenous reserves or quilombolas (descendants of African slaves)", giving way to mining. He is also keen on opening hydroelectric dams in the water reserves and roads cutting across the Amazon.
To fast track licensing of plantation and extractive businesses, Bolsonaro also pledged to combine the country's oversight and environment watchdog Environment Ministry with the Agriculture Ministry, which on the other hand is heavily controlled by his allies in the agribusiness sector.
"Everything could be in danger-the hard earned victories of indigenous leaders against illegal loggers, the hopes built around envxironment protection in the Escazu Agreement, the prime role of the Amazon in battling climate change, and the culture and very existence of Indigenous Peoples and their childrenl. But although the threats are looming, the global solidarity of indigenous peoples movements whether in Brazil, in the whole of Latin America, Africa, and Asia will continue to grow and advance to assert our rights," explained Longid.
Reference:
Beverly Longid, Global Coordinator | info@ipmsdl.org
—
Portuguese Translation by Google Translate
COMUNICADO DE IMPRENSA
31 de Outubro de 2018
Bolsonaro gov ameaça terra IP, vida, meio ambiente
Depois que Jair Bolsonaro garantiu a vaga presidencial nas eleições brasileiras no último domingo, a Rede Global de Organizações Indígenas (IP), Movimento Internacional Indígena pela Autodeterminação e Libertação (IPMSDL), teme que o governo Bolsonaro seja uma "ameaça" à vida e à direitos de PI no país após os pronunciamentos ousados ​​do novo presidente de impulsionar a economia abrindo áreas protegidas na Amazônia dando lugar a projetos de mineração e petróleo que têm sido associados ao aumento de mortes na região.
"Tememos pela vida e segurança de nossos líderes e comunidades indígenas no Brasil com um governo que tem muito pouco em conta o direito à autodeterminação dos povos indígenas. Com o tipo de declarações que ele tem circulado com orgulho, ele já se expôs como colaborador de corporações de mineração e empresas corporativas para saquear as ricas terras ancestrais e proteger a floresta amazônica ", disse Beverly Sakongan Longid, Coordenador Global do IPMSDL.
De acordo com o relatório da Global Witness, 57 assassinatos em 2017 são registrados no Brasil, tornando-se o lugar mais perigoso do mundo para ativistas ambientais, terrestres e indígenas. Cerca de 80% dessas mortes acontecem enquanto protegem as riquezas naturais da Amazônia.
"Bolsonaro pode ter sido surdo ou cego para a notícia alarmante de que o Brasil tem sido um dos lugares mais perigosos para os defensores da PI, já que os conflitos relacionados à terra continuam em erupção. Mas o mais chocante é como ele, como ex-capitão do Exército, elogia despretensiosamente a sombria era da ditadura militar que deslocou, matou e torturou milhares de índios na Amazônia ", acrescentou.
Durante sua campanha, Bolsonaro disse que "nem um centímetro de terra será demarcado para reservas indígenas ou quilombolas (descendentes de escravos africanos)", dando lugar à mineração. Ele também está interessado em abrir represas hidrelétricas nas reservas de água e estradas que cortam a Amazônia.
Para acelerar o licenciamento de plantações e negócios extrativistas, a Bolsonaro também prometeu combinar a fiscalização do país e o Ministério do Meio Ambiente com o Ministério da Agricultura, que, por outro lado, é fortemente controlado por seus aliados no setor de agronegócio.
"Tudo poderia estar em perigo", as vitórias duramente conquistadas dos líderes indígenas contra madeireiros ilegais, as esperanças construídas em torno da proteção do meio ambiente no Acordo de Escazu, o papel primordial da Amazônia na luta contra as mudanças climáticas e a cultura e existência dos Povos Indígenas. seus filhos. Mas, embora as ameaças estejam se aproximando, a solidariedade global dos movimentos de povos indígenas, seja no Brasil, em toda a América Latina, África e Ásia, continuará crescendo e avançando para fazer valer nossos direitos ", explicou Longid.
—
French Translation by DeepL
COMMUNIQUÉ DE PRESSE
31 Octobre 2018
Le gouvernement Bolsonaro ne menace pas les terres de peuples autochtones, la vie, l'environnement
Après que Jair Bolsonaro eut obtenu le siège présidentiel aux élections brésiliennes dimanche dernier, le réseau mondial des organisations de peuples autochtones (IP) du Mouvement international des peuples autochtones pour l'autodétermination et la libération (IPMSDL) craint que le gouvernement Bolsonaro ne soit une " menace " pour la vie et les droits des PI dans le pays suite aux déclarations du nouveau président qui s'était engagé avec détermination à stimuler l'économie en ouvrant des zones protégées dans la région Amazone à la réalisation de projets miniers et pétroliers liés au nombre record des tueries dans cette région.
"Nous craignons pour la vie et la sécurité de nos dirigeants et de nos communautés autochtones au Brésil avec un gouvernement qui a très peu de considération pour le droit à l'autodétermination des peuples autochtones. Avec le genre de déclarations qu'il a fièrement fait circuler, il s'est déjà exposé en tant que collaborateur de sociétés minières et d'entreprises commerciales bavant de piller les riches terres ancestrales et les forêts tropicales protégées des Amazones ", a déclaré Beverly Sakongan Longid, coordinatrice mondiale de IPMSDL.
Selon le rapport de Global Witness, 57 meurtres ont été enregistrés au Brésil en 2017, ce qui en fait l'endroit le plus dangereux au monde pour les militants de l'environnement, de la terre et des indigènes. Environ 80% de ces tueries se produisent tout en protégeant les richesses naturelles de l'Amazonie.
"Bolsonaro a peut-être été sourd ou aveugle aux nouvelles alarmantes selon lesquelles le Brésil était l'un des endroits les plus dangereux pour les défenseurs de la peuples autochtones alors que les conflits liés à la terre continuent à éclater. Mais ce qui est encore plus épouvantable, c'est qu'en tant qu'ancien capitaine de l'armée, il loue sans prétention l'époque sombre de la dictature militaire qui a déplacé, tué et torturé des milliers d'Indiens en Amazonie ", a-t-elle ajouté.
Au cours de sa campagne, Bolsonaro a déclaré que "pas un centimètre de terre ne sera délimité pour les réserves indigènes ou les quilombolas (descendants d'esclaves africains)", cédant la place à l'exploitation minière. Il tient également à ouvrir des barrages hydroélectriques dans les réserves d'eau et les routes qui traversent l'Amazonie.
Pour accélérer l'octroi de licences de plantation et d'entreprises extractives, M. Bolsonaro s'est également engagé à combiner le ministère de l'Environnement, chargé de la surveillance et de la surveillance de l'environnement, avec le ministère de l'Agriculture, qui, d'autre part, est fortement contrôlé par ses alliés dans le secteur agro-alimentaire.
"Tout pourrait être en danger – les victoires durement gagnées des dirigeants autochtones contre les bûcherons illégaux, les espoirs fondés sur la protection de l'environnement dans l'Accord d'Escazu, le rôle primordial de l'Amazonie dans la lutte contre les changements climatiques et la culture et l'existence même des peuples autochtones et de leurs enfants – mais, malgré la menace qui se profile, la solidarité mondiale des peuples autochtones continuera à croître et à faire valoir nos droits, au Brésil, partout en Amérique latine, en Afrique et en Asie " a déclaré Longid.