The Lumad Bakwit School & The Struggle for Land and Life
April 10, 2019
ipmsdl_admin
Categories:

Uncategorized
Uncategorized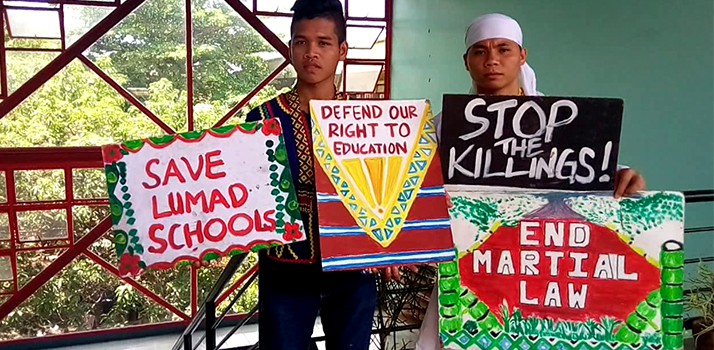 How the shrinking of democratic space and persecution of Indigenous communities translate on ground for indigenous Lumad students from the Philippines?
What does inclusion and respect of human rights mean for Indigenous Peoples forcibly driven away from their ancestral lands, denied from their right to education and targetted as state enemy?
In time for the Civil Society Summit 2019 in Belgrade, Serbia, IPMSDL joins hundreds of civil society organisations (CSOs), development workers, human rights defenders (HRDs) and activists around the world to forwards the issues and struggles of Indigenous Peoples and peoples' rights.
#StandTogether #CSOPartnership #CivilSocietySummit2019 #IPMSDL #ICSW #CivilSocietySummit #StopTheAttacks #DefendAncestralLands
(Special thanks to Save Our Schools Network.)